I received four out of five of the Rimmel Lasting Finish by Kate Nude Collection lipsticks in my goodie bag at the Bloggers United AU Sydney event last month, and have been wearing them almost exclusively since.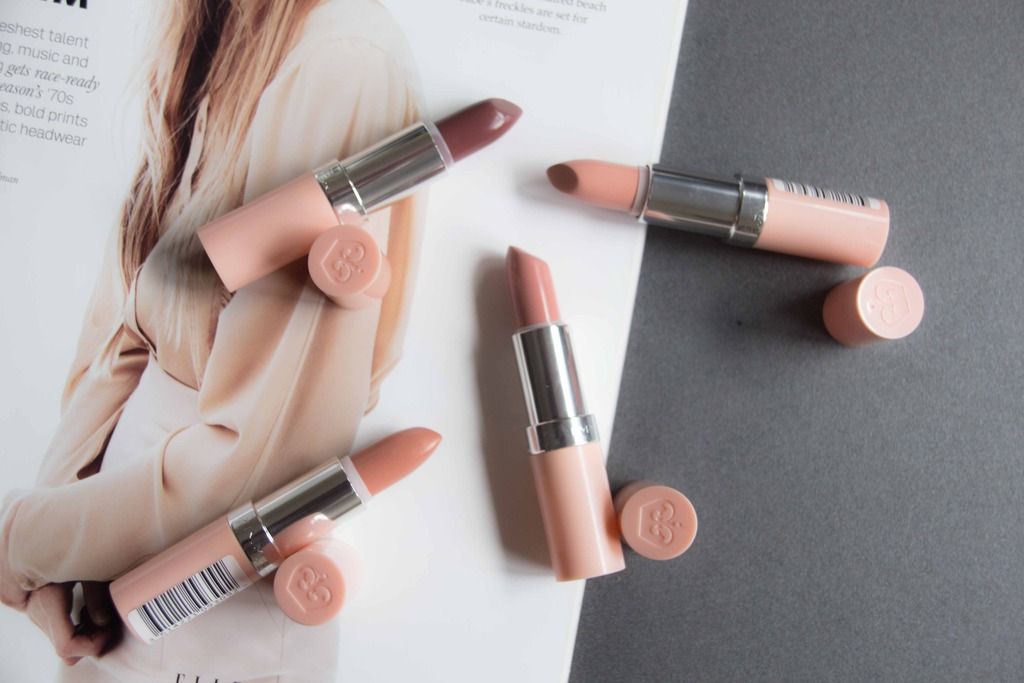 There's a few different takes on the "nude" colour, meaning you should be able to find something that suits your skin tone. Rimmel claim these will give you 8 hours of wear. I have found that with a 10 hour workday, I've had to re-apply twice, maybe three times if you count after eating.
The formulation of these is really nice; the colour is opaque, and you can build it up to a nice intensity. I have fairly pigmented lips, and don't have a problem with getting the colour to show. I find these lipsticks really moisturising, and they apply easily.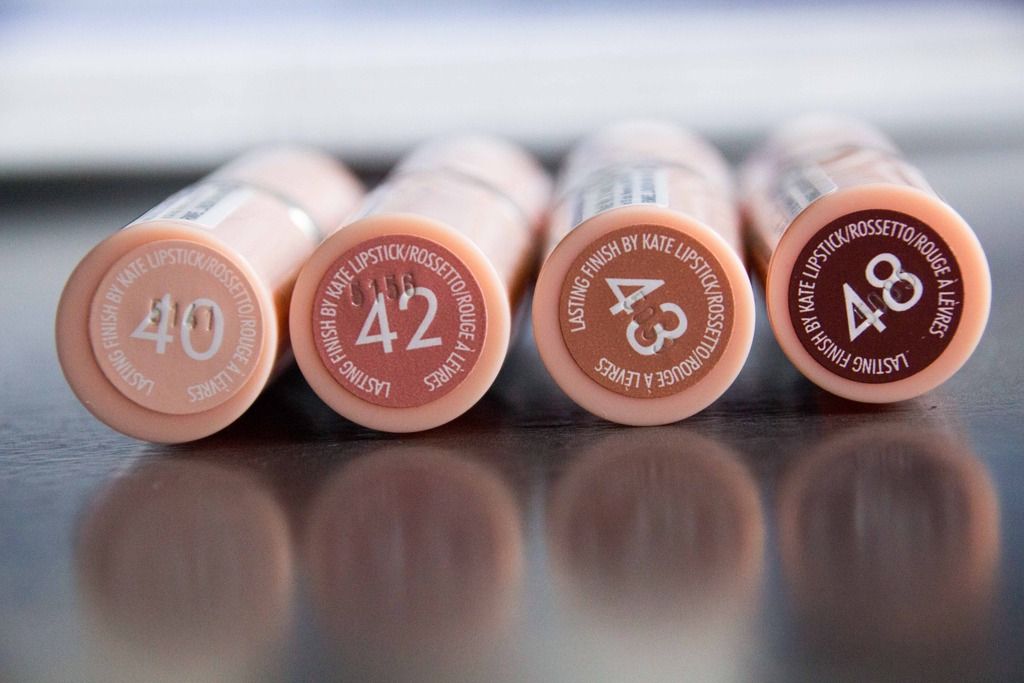 The packaging is okay. Each tube is the same colour, and the colour is identified by a sticker on the base. The tube is made out of plastic, which does feel a little cheap, but this is a drugstore brand so that's to be expected. The lipstick itself winds up nicely, and the lid snaps on with a satisfying 'click'. I don't know if I'd trust the lid not to fall off if it was just thrown in my handbag though.
Swatch time! From left to right - 40-42-43-48.
40 is the lightest of all the shades, and is probably my least favourite. It's a cool-toned apricot-y nude.
42 and 43 are both contenders for my favourite colour, I think they both suit me really well. 42 is a bit more pink, while 43 is a warm-toned apricot.
48 is a bit dark to be considered nude with my skintone, but would suit darker skintones better. It's a warm-toned burgundy colour.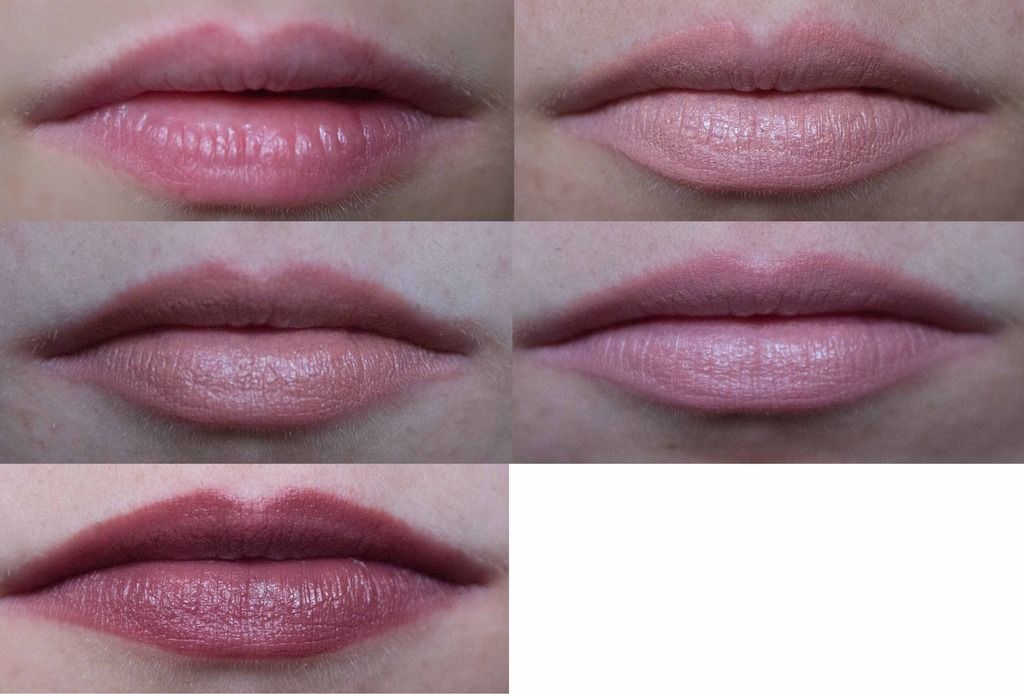 top row: nude lips, 40. middle row: 43, 45. bottom row: 48.
Overall, I really love these lipsticks. They have a great formula, are easy to apply, and I have got compliments each time I've worn them to work (which admittedly never really happens when I wear nude lipsticks).
Disclaimer: These lipsticks were given to me in a goodie bag at a bloggers event I attended. This review has not been influenced in any way by Rimmel, and all opinions are my own. See my disclaimer for further details.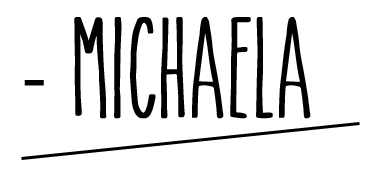 Twitter
|
Youtube
|
Instagram
|
Pinterest
|
Facebook
|
Bloglovin