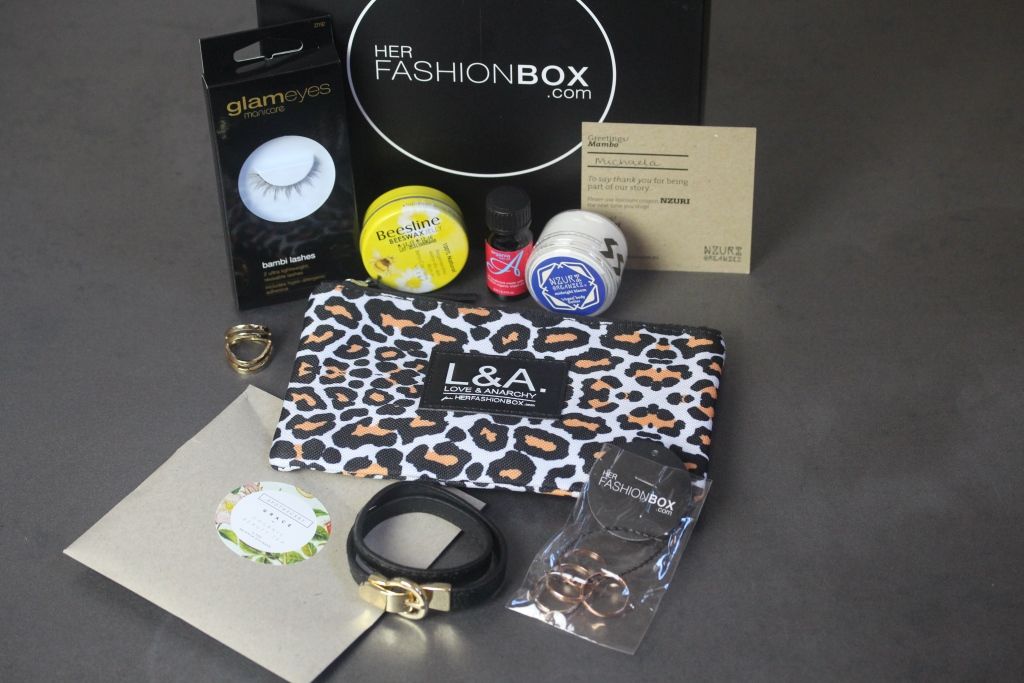 August's HFB saw another designer collaboration with fashion label Love&Anarchy.
The main fashion item in this month's box was the L&A pouch (RRP $29.99). This one is smaller than the one we got with Nicola Finetti, but it appears to be made out of the same material. Leopard print is always fun.
In the classic box we got a four-set of rose gold rings (RRP $15.99), which are a cute idea but are all way too big for me. The magazine goes on and on about midi rings, but these are too big as normal rings, let alone midi rings. Not sure if I got a wrong set or if that's what everyone got.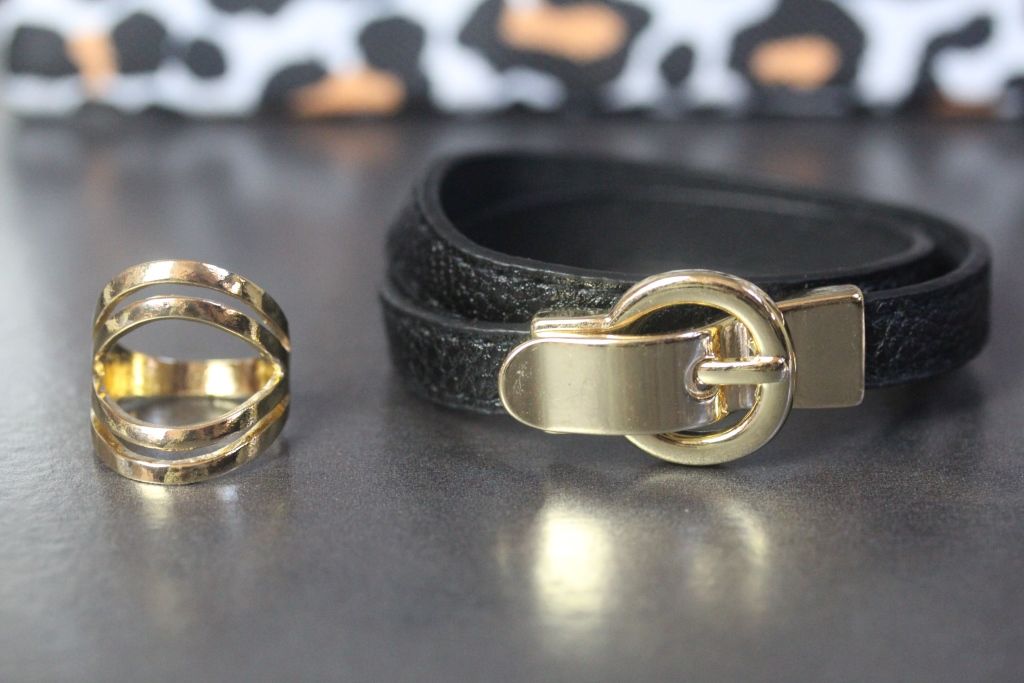 This month's box also contained another wrap bracelet. I think these are pretty cute, so I'm okay with receiving them. This one's RRP is $26.99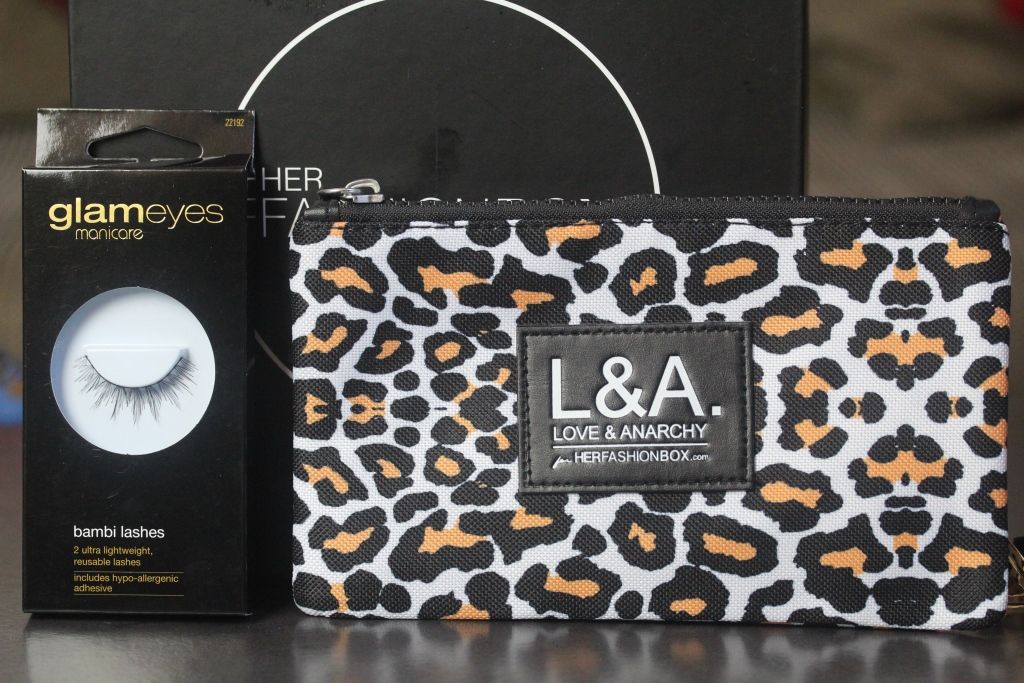 I was really pleased to see these lashes from Manicare in the box this month. I love falsies, and these are a really pretty pair that I cannot wait to use. (RRP $11.95)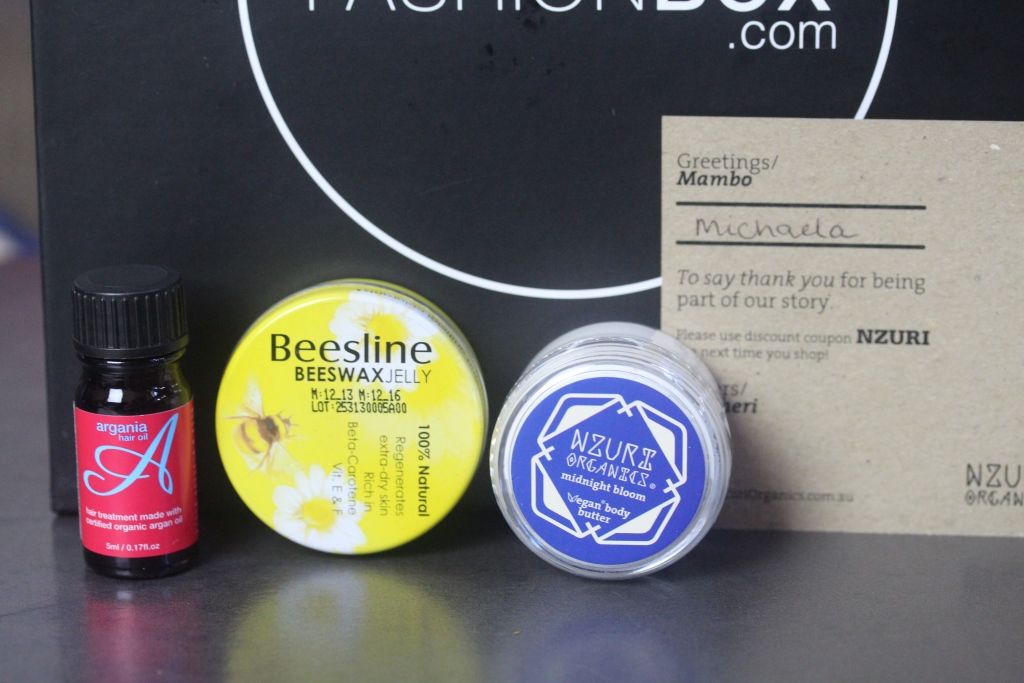 On to the beauty items! I received some Beesline Beeswax jelly (RRP $11.95). I think this is supposed to be like vaseline but all natural. It doesn't have a scent to it, and I'm really keen to use this. It has heaps of vitamins in it which will be great for healing chapped lips.
There was a 30mL sample of the Nzuri Organics Vegan body butter (RRP $24.95 for 100mL). This smells really good, and apparently isn't available to the public until September - I love getting to trial things early, it makes me feel so spesh! The body butter is high in vitamin E, is thick like you would expect and wonderfully hydrating. Bonus points for the personalised card they added to our boxes too!
I received another bottle of the Argania hair oil, I'm guessing for filling out the survey. I love hair oil, and I really liked this one in particular so I'm really happy with that freebie!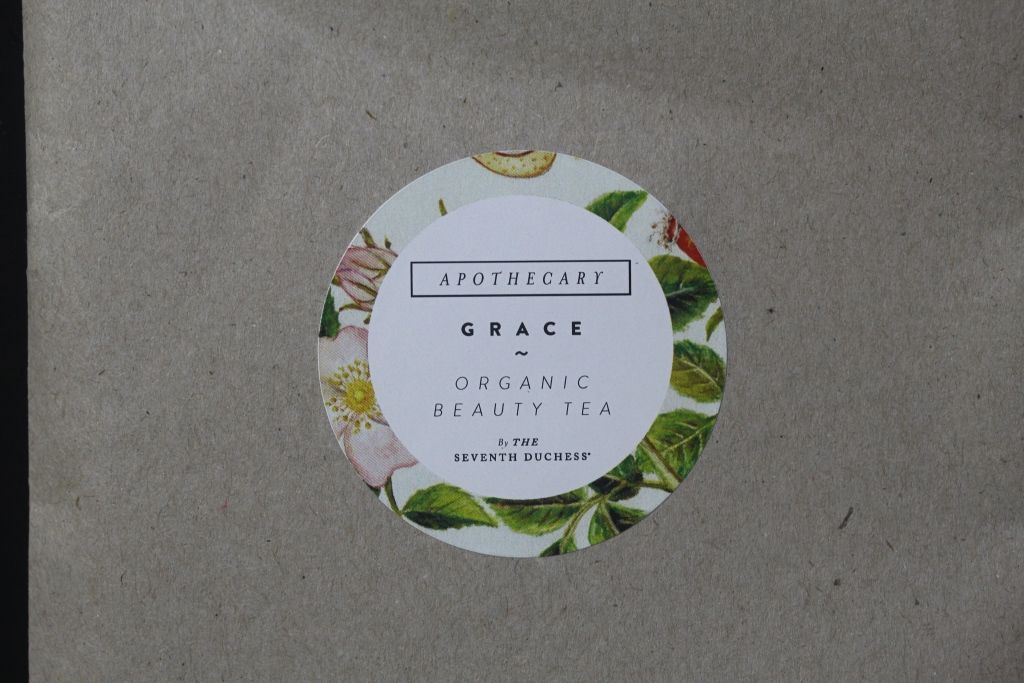 And lastly, we received a sample of the Seventh Duchess Organic Beauty Tea. This appears to be a white tea, with sarsparilla, rose petal, and rosehip which is pretty interesting. Considering I'm such a tea fiend I've never actually drunk white tea before, so it will be cool to try something different! (RRP $27 for 50g)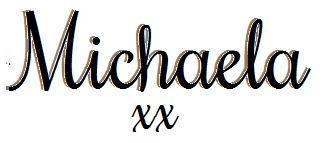 Twitter
|
Youtube
|
Instagram
|
Pinterest
|
Facebook
|
Bloglovin