Happy Australia Day!
Aussie Day has become a bit controversial in recent years - Apart from enjoying the mandated day off, and listening to Triple J's hottest 100, I don't actually celebrate the day. Supporting local brands and products is pretty important to me, so I thought it would be a good opportunity to call out and mention those great Aussie beauty brands, and give some of my favourites a little love. So many Aussie brands have great stories behind them, starting from humble beginnings. They're also environmentally conscious, and many of them give back to the community!
Australis -
Australis have been around for 25 years, with all their products priced at under $20. Affordable, great quality and they are 100% cruelty free yay! Favourite products: Oh hai brow kit, fresh and flawless pressed powder, AC On Tour contouring kit
The Purist Company -
With skincare brand A'kin, and haircare brand Al'chemy, the Purist Company are a 15 year old Australian company with natural products at the heart of their philosophy. They don't test on animals and are passionate about the environment, so practice a business based on sustainability.
Face of Australia -
Australian owned, Australian made and 100% cruelty free! Another brand with great quality products at affordable prices.
Sukin -
One of my favourite skincare brands, Sukin are environmentally conscious (100% certified carbon neutral) and offer products that feature active botanicals and essential oils. They're also cruelty free, and are luxurious without being overly expensive.
Lanolips -
Lanolips began in a farm on Lucindale, South Australia. The lanolips lip balm range features lanolin, a product taken from freshly-shorn sheep's wool. Lanolips lip ointments are intensly moisturising, and give your lips a great shine. My favourite is the Peach flavour.
Banana Boat -
Banana Boat are one of Australia's most trusted brands in suncare. They have a huge range of sunscreens that work well, but probably my favourite thing about the brand is that they are committed to educating sun safety, through their 'Sun Safe Schools Program'.
Jurlique was founded in 1985, by a German couple ('the Kleins') who migrated to Australia. Their specialties were biochemistry and botany. They created a natural skincare line, that started out with Jurgen and Ulrike growing and manufacturing their own products on a farm in South Australia. All of their farming practices are strictly organic and biodynamic.
Bloom began in Melbourne in 1993. This multi-award-winning brand has an impressive range with over 350 products. The company uses high-quality botanical ingredients, and is a proud supporter of the Children's Hospital Foundation Australia.
Lucas' Pawpaw Ointment -
Dr Lucas originally practiced medicine in London, but migrated to Melbourne, Australia in 1876. He came seeking out a warm climate...so maybe it's no surprise that he soon moved to Queensland. Dr Lucas studied botanical research, and came across the pawpaw tree; he described the pawpaw as 'the world's greatest healing agent'. Today, the business is still family owned, and everyone can share the healing effects of the pawpaw ointment; used by almost every Australian as a lip balm, it can also be used to treat small cuts, minor grazes and nappy rash!
What are your favourite Aussie brands and products?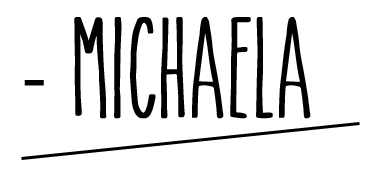 Twitter
|
Youtube
|
Instagram
|
Pinterest
|
Facebook
|
Bloglovin